Public Library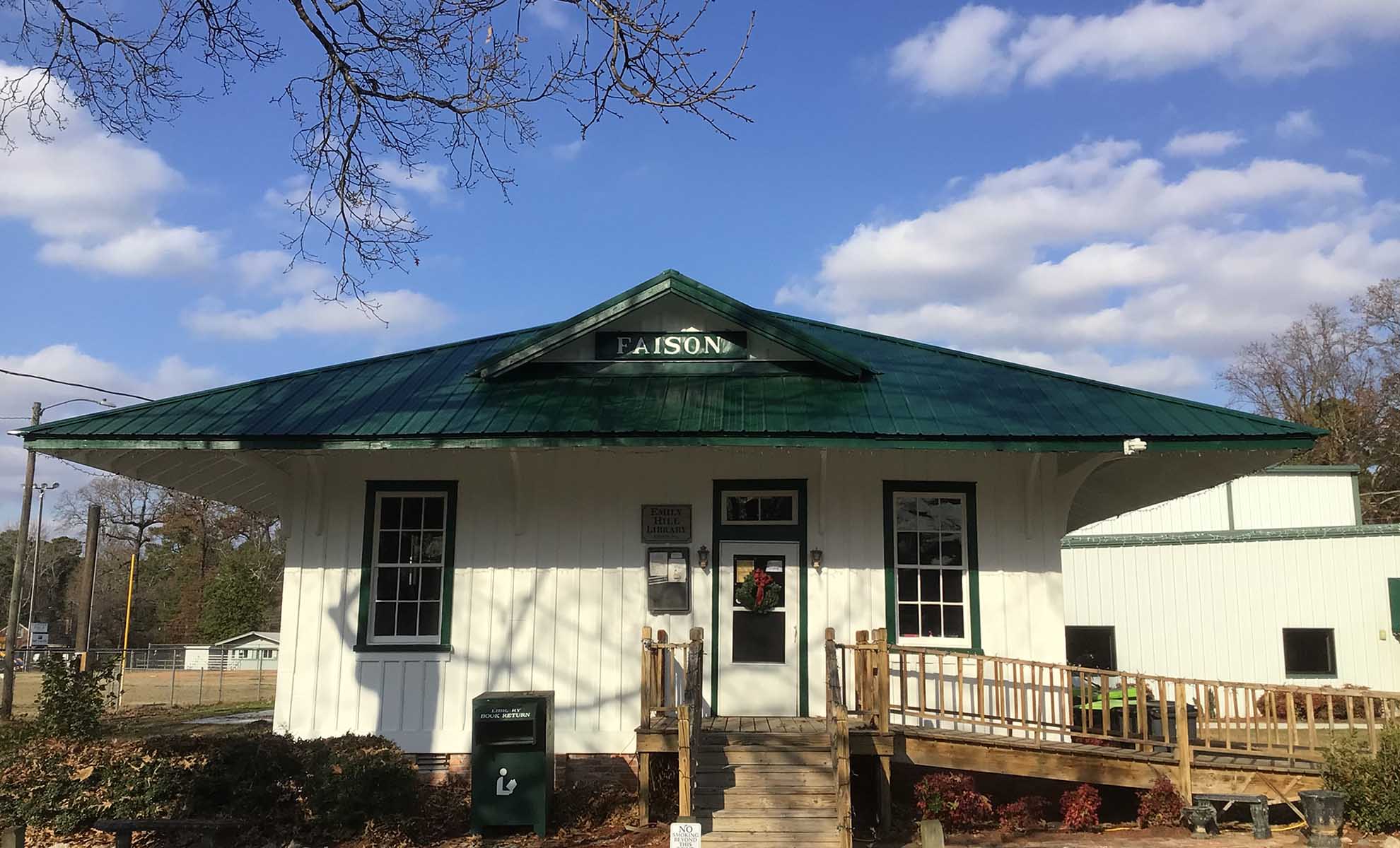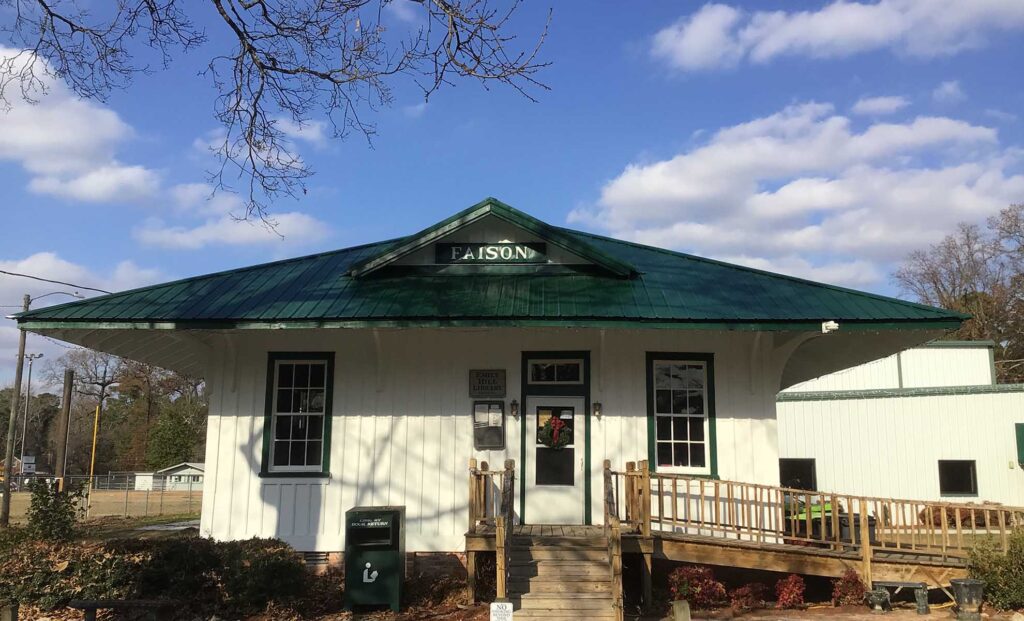 The Faison Library & Museum
106 Park Circle, Faison, NC 28341
Hours of Operation: Mon, Wed, Thurs. 2:00 – 5:45 p.m.
Friday, (9:00 a.m. – 1:00 p.m.)
CLOSED on Tue, Sat & Sun
Library Phone Number: (910) 267-0601
Alternate: Faison Town Hall at (910) 267-2721
Note: The Faison Library and Faison Museum are co-located in the historic Faison Depot Train Station
Faison Library Services
Computer Services include:
Free use of Desktop Computers
Free Wi-Fi to connect to the internet, using your personal laptop, iPad, etc.
Copy, scanning, faxing, and printing services (some nominal charges may apply)
Books Include:
Adult fiction, nonfiction, and Young Adult books
New titles and popular authors, like James Patterson, and John Grisham, many genres available
Adult and juvenile graphic novels and comic books
Juvenile fiction, nonfiction, Battle of the Books, and reference materials
Children's easy books, grade level books, and preschool age books
Inter-library Loan Services:
Request (transfer materials and books from any library in the United States for transfer to the Faison Library
Reference Books include:
North Carolina reference books
WORLD BOOK (2012/2014)
Medical reference books
Duplin County reference guides
Genealogy reference guides
Many Family Genealogy books
Audio Books:
Many audio books are available to be CHECKED OUT from the Faison Library
DVDs of Movies:
Many popular movies available to be CHECKED OUT from the Faison Library
Newspapers include:
Duplin Times (weekly)
Sampson Independent (daily)
Magazines include:
People (weekly)
Family Circle (monthly)
Good House Keeping (monthly)
Philadelphia Trumpet (monthly)
Charisma (monthly)
Access to the Faison Museum of History (co-located with the Library)
Ask the Librarian for copies of self-guides and brochures on use of the museum.
Click on above menu item "Faison Museum of History" for a description of museum SERVICES, including online digital information at website FaisonDepot.com.
Great source of historical information to write school papers, etc.